ATTA
The African Travel & Tourism Association is a network based in London with over 500 members that provides invaluable connections and services to its members across the world in the tourism and hospitality industry specifically relating to travel in Africa. It has dedicated advisors including legal, medical and crisis management experts. It also interfaces between its members and the UK media. atta.travel
APTA
The Association for Promotion of Tourism to Africa creates networking and marketing opportunities for its members, and serves as a platform for buyers and sellers in the African travel and hospitality industry to meet and learn from each other and do business.
It is the goal and purpose of APTA to promote tourism from the USA to the African continent. APTA seeks to improve tourism to Africa through the education of its membership.  apta.biz
Crabtree & Evelyn®
Lew is proud to have been appointed as a South Africa Brand Ambassador for Crabtree & Evelyn. Founded in 1972 by Cyrus Harvey, Crabtree & Evelyn has evolved from a small, family-run business – specializing in fine soaps from around the world – to an international company, well known and respected for its original fragrances, luxurious toiletries, gourmet foods – and gifts for those who enjoy a sophisticated lifestyle.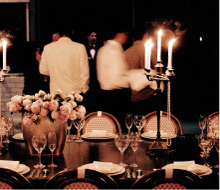 Lew's Blog
The travel industry is constantly changing and it's important to keep up with new developments. Keep in touch with Lew's experiences here.