Contact
If you're looking for a way to refine, focus or boost your business, give Lew a call. He's an excellent resource for Africa travel specialists abroad who need additional information in order to create the perfect itinerary for their clients. He also consults to hotels, restaurants and other tourism-related business who are looking for ways to improve their offering, or tap into new markets.
'Lew is the most loved person in the travel industry worldwide, all continents, there are penguins in the Antarctic who have heard of him.'
– VICTORIA MATHER, Vanity Fair contributing editor
Details
Mobile: +27 (0) 82 888 1134
Email: comment@lewrood.com
Office: +27 (0) 21 683 1224
PO box 338
Rondebosch, Western cape
7701, South Africa
Thank You
I want to thank all those gracious contributors who have made this site possible.
Contributor
IMAGES
Bartholomeus Klip
Red Carnation Hotels
Singita
Tswalu
Le Quartier Francais
Le Clé des Montagnes
GrandAfrica
IMAGES
White Elephant Safari Lodge
The Elephant Camp
Wolwedans
Vamizi Island
Tongabezi
Chongwe Safaris
ART & COPY
Paul Henriques (Brand & Design)
Sonya Schoeman (Writer & Editor)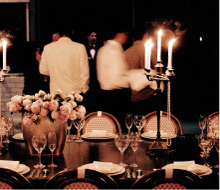 Lew's Blog
The travel industry is constantly changing and it's important to keep up with new developments. Keep in touch with Lew's experiences here.