It's often the unexpected experiences that make the greatest impression. Lew's constantly on the lookout for hidden surprises, places with heart, soul and a little bit of that something special that makes them stand out. It might be a restaurant that offers a simple, authentic atmosphere, where the owners personally take your order, to a tiny riverside cottage with a private river pool for those wanting to escape the world.
'What I love about African hospitality is just how right we get it when it comes to owner-managed camps, B&Bs, lodges, guest houses, hotels, guest farms and all else. Africa done right can delight every time!'
– LEW ROOD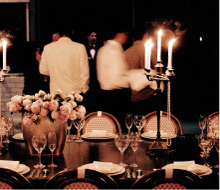 Lew's Blog
The travel industry is constantly changing and it's important to keep up with new developments. Keep in touch with Lew's experiences here.