In the travel industry, people tend to keep their 'experts' close to their chest. Not so Lew. He believes in sharing knowledge. How does this work? He seeks out the experts, then passes them on to clients so the parties can deal directly with each other regarding commissions or benefits, all for the good of the consumer. Consult with Lew, and you deal with him directly, his knowledge and insights, and he is generous in sharing that information.
'You have the most stellar reputation in the industry. We know that we have always been able to count on you.'
– JUDY UDWIN, Century Travel safari travel specialist, USA
Search the internet on a destination in Africa and, more chances than not, you will find little information. This makes it especially difficult for Africa travel specialists abroad who don't know the continent intimately and whose inbound agents are often too busy handling the basics to get to the details. Lew's experience, network and constant travels mean he is always sourcing service providers that are new and interesting, keeping him in touch with new developments and trends in the travel industry. This information can help hotels and restaurants seeking new markets or access to different ways of marketing themselves, or tour operators – especially those overseas – who're looking for specific and tried-and-tested information on properties, activities, adventure, culinary or cultural developments.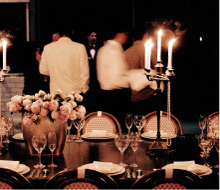 Lew's Blog
The travel industry is constantly changing and it's important to keep up with new developments. Keep in touch with Lew's experiences here.